Club Risk Assessment
Track and Trace
Upon entry to the ground we will be asking you to sign in via our track and trace. As per the FA guidelines, we please ask that you download the official NHS COVID-19 app, and sign in and scan the QR code.
For the QR code all the have to do is open the camera on your phone, scan the code with it and then fill in your name, phone number and email address. Only one person per household needs to sign in. Your details are kept for a month and then deleted. This is so we can ensure we keep you all safe while you are with us.
There is also a written form, which is done by writing your name and phone number down on our sign in sheet at the turnstile.
According with new government guidelines, we ask that you please adhere to the rule of six and do not stand in larger than groups of six. Also if you enter the clubhouse you must be wearing a mask.
If you are ordering food at the snack bar or are ordering at the bar you must have a mask on too. Staff will have face coverings on too for maximum safety.
You will not be able to drink inside the clubhouse as we will be take away only for the forseeable future.
Club Ground Rules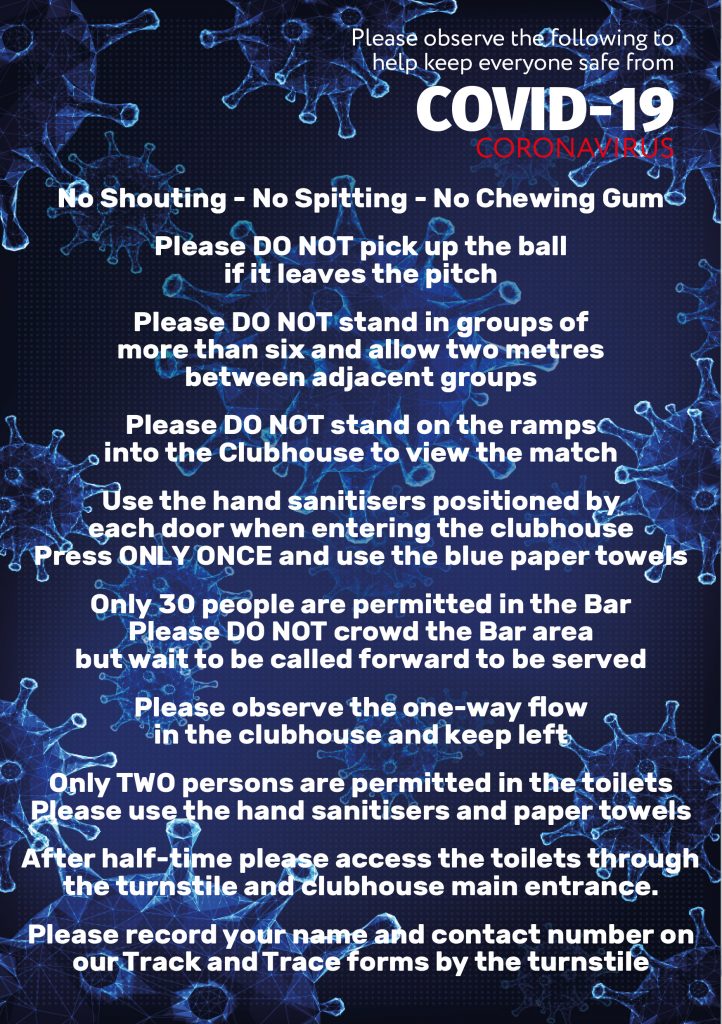 For any queries please contact our COVID-19 Officer Sophia Walsh at 07702553578 or via email on sophia@bartontownoldboys.co.uk.