Swans sign Ellis Barkworth
19th August 2019
Barton Town are delighted to announce the signing of Ellis Barkworth.
The right back, who can also play centre half or as a wing back, joins the Swans having recently been released from Scarborough Athletic.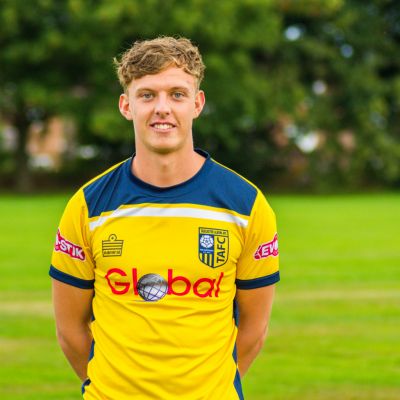 A former Hull City Academy player, Ellis made one appearance for Hull in a League Cup defeat to Doncaster. Current Swan Ben Hinchliffe also played in this game.
He then went on to Tadcaster, making 50 appearances and scoring one goal, before moving to the Seadogs earlier this year. He was released last week by Scarborough boss John Deacey.
Swans boss Dave Ricardo was happy to sign Barkworth: "Ellis is a lad that has a fantastic pedigree and I'm personally surprised albeit pleasantly that he has becomes available at this time.
"I first knew of Ellis at his time at Hull City and latterly at Tadcaster. In terms of settling in I'm sure it will be as smooth as possible as he has played with a number of lads at the club and fits in well with our style.
"We're really excited to have the lad down and playing his football with a smile on his face and helping us achieve this season"
Ellis has been registered with the NCEL and goes straight into the squad for tomorrow's game against Handsworth.