One of our core club values is community, and doing our bit in our town. We have hosted various charitable ventures over the years and we are so proud of each and every one.
2016
BTFC celebrated the 50th anniversary of England winning the World Cup by recreating the iconic game with full replica kits. The game being played raising over £2000 for The Bobby Moore Foundation and Macmillan Cancer Support.
2017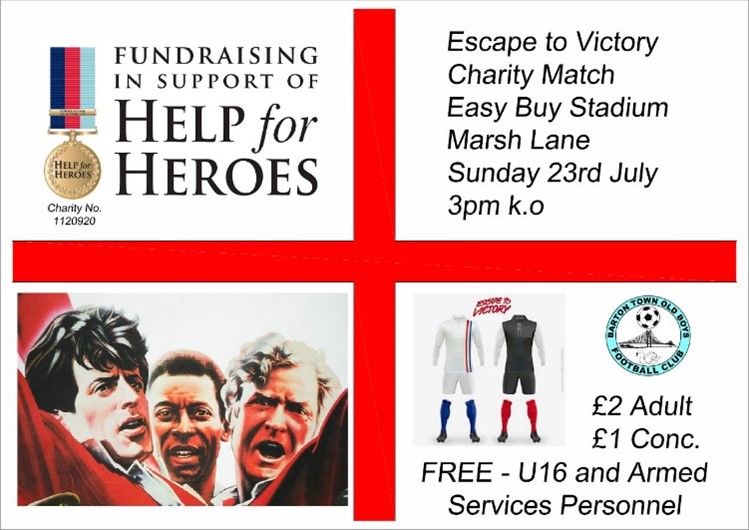 That summer we provided a Help For Heroes charity day, by recreating the football match from the Film 'Escape to Victory'. Once again with full replica kits; both donated after the match to local teams. The day raised £503 for H4H.
See the Programme here.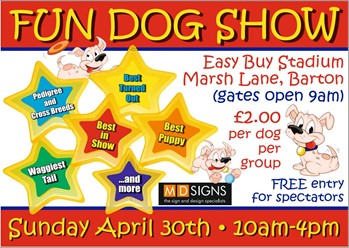 Also in 2017 we held a fun dog show, which was well-attended. we are a dog-friendly football club and they are very welcome to accompany their owners on match days.
2018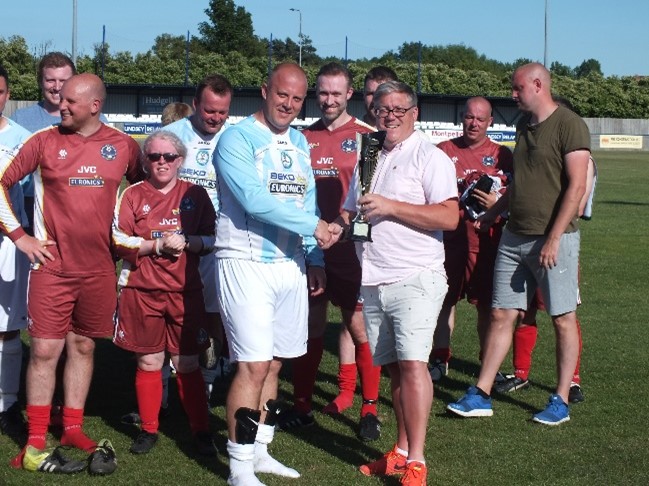 BTOB were happy to support the Ben Cohen Stand Up Foundation – an anti-bully charity that pays particular attention to the LGBT community. Homophobia has NO place in sport and is a core value at our community Club. We played a game fielding mixed sexes teams for the Rainbow cup, based upon fantasy Football FIFA 18 game.
The star prize on the day being a PS4 kindly donated by Easy Buy, the recipient being local lad Coleby who was actually celebrating his 14th birthday on the day, so a deserving winner. The game raised £642 for the charity.
See the Programme here.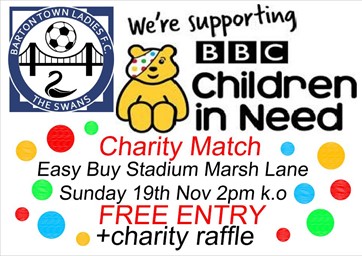 Later in 2018 we supported Children in Need at one of our ladies matches.
2019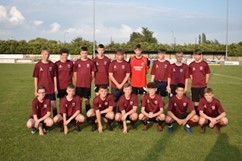 2019 saw the club raising funds for two of our local Comprehensive schools. Baysgarth and Winterton; pitting their football first teams against each other for the Bay-Win trophy and giving the players a true semi-professional matchday experience playing at the Easy Buy Stadium with match officials. Winterton coming out on top on the day.
See the Programme here.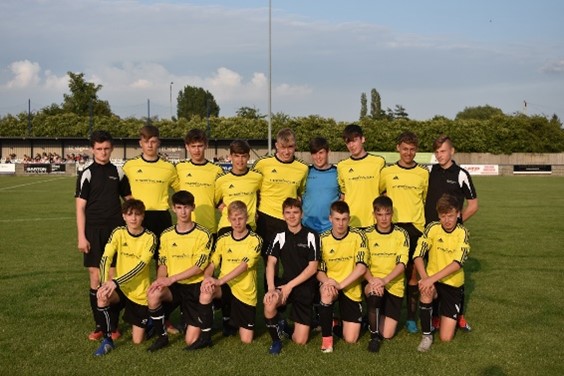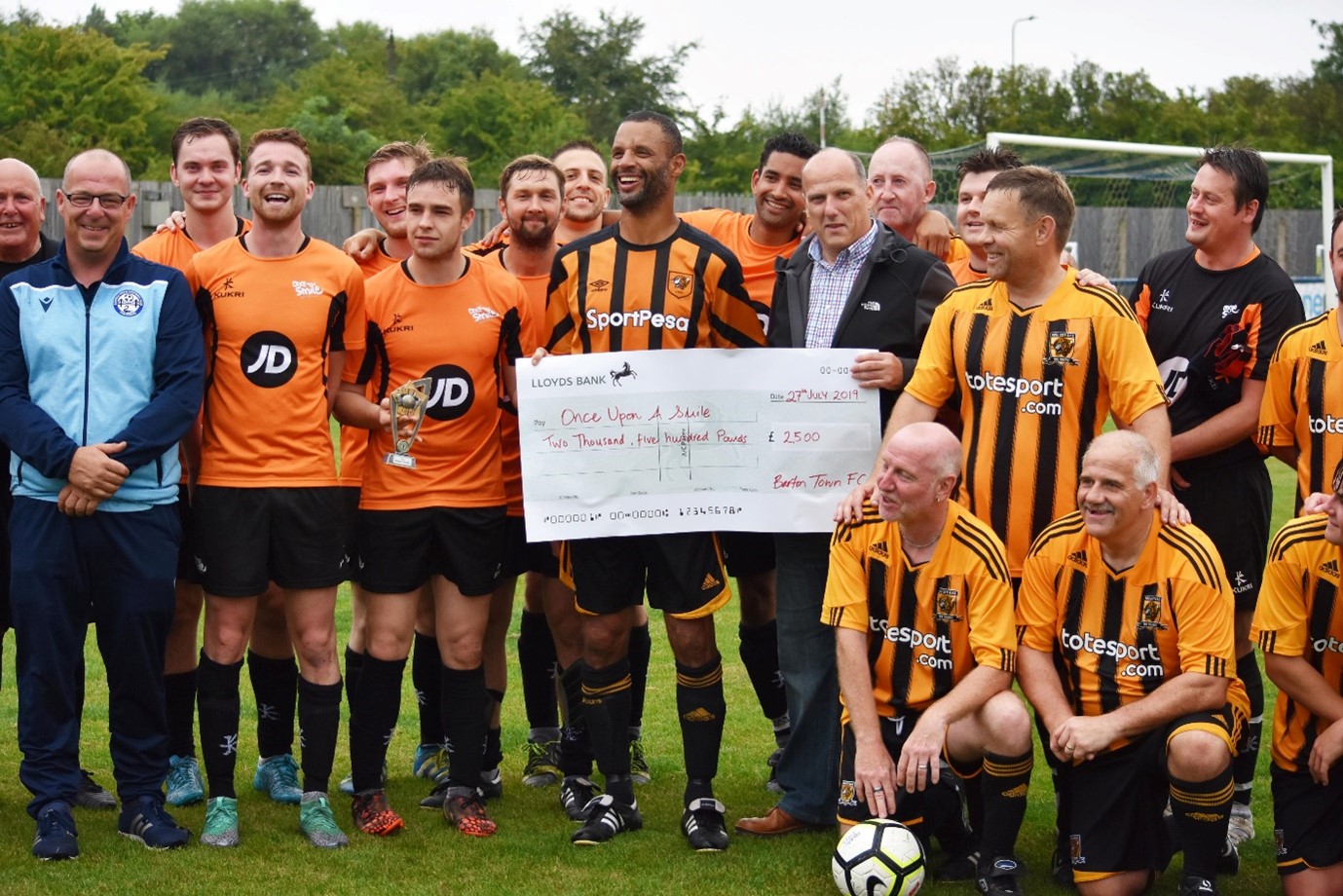 Only one week later we entertained a Celebrity Team as they went up against Hull City Legends. Raising £2500 for Danny Miller's (of Emmerdale) charity 'Once Upon A Smile'.
2019 preseason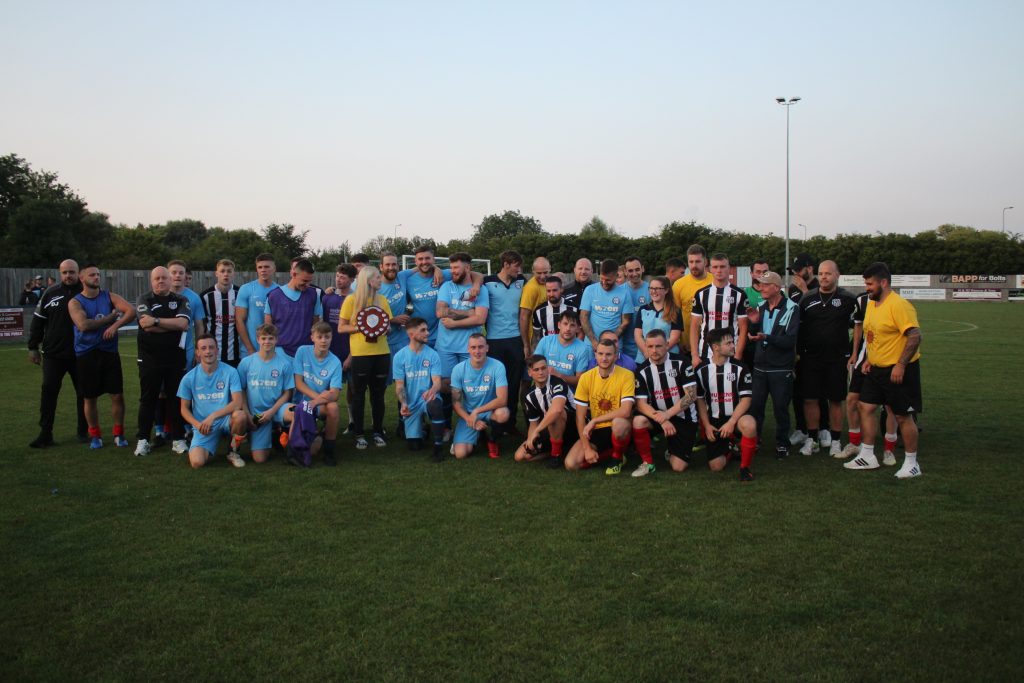 We hosted the inaugural Aaron Winstanley Memorial Shield. A pre-season tournament between six local sides played in memory of Aaron and for his charity Aaron's Battle. We raised over £1100 for the charity. Read more here.
---
Other events throughout the years have included Family Fun days, Car Shows and Were a Knockout Tournament raising £2000 for Pancreatic Cancer Action.