We appreciate that this is a difficult time for everyone, and that is why we appreciate the help of our generous sponsors even more now.
With this in mind we want to thank Immingham Motors for their continued support. They are entering the second year of their deal with us and we are so thankful for their support. They have a board at the Easy Buy Stadium.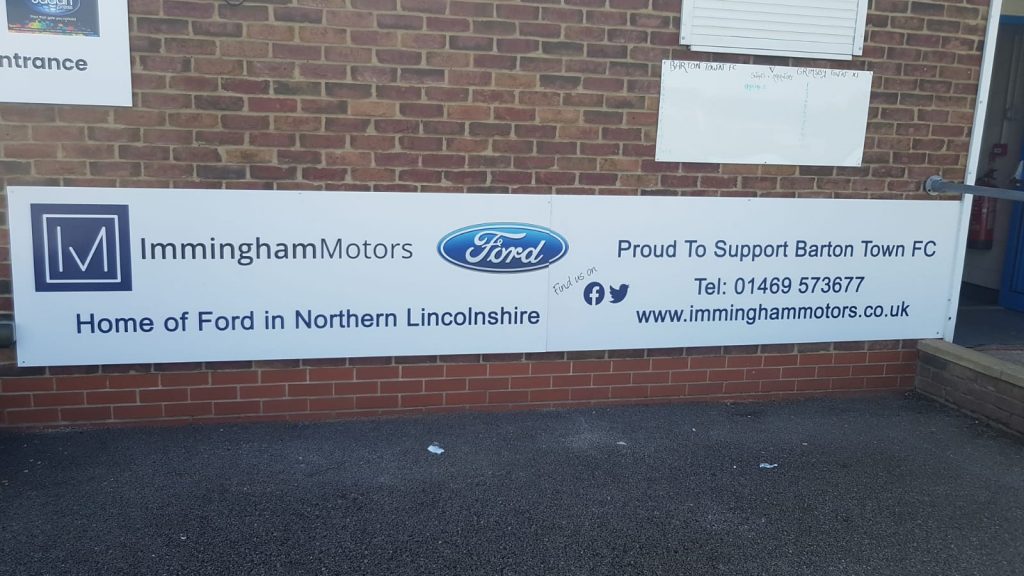 Who are Immingham Motors?
FOR THE BEST VALUE IN NEW FORD CARS OR APPROVED USED CARS, IMMINGHAM MOTORS WILL CATER FOR YOUR NEEDS 7 DAYS A WEEK.
At Immingham Motors they take a great deal of pride in offering exceptional customer service and the best value in new Ford cars and pre-owned vehicles.
They're very much a local family business, and for over 50 years have worked hard to build a reputation as a trusted dealer.
If you have a question, want to book your car in for a service, MOT, repair, or arrange a test drive, their experienced, customer service, Ford trained technicians and sales teams will be delighted to assist.
You can check them out by visiting their website, or through Facebook or Twitter. Alternatively you can give them a call on 01469 573677.
Thank You – Immingham Motors