Barton Town are pleased to be continuing our partnership with Barton FM.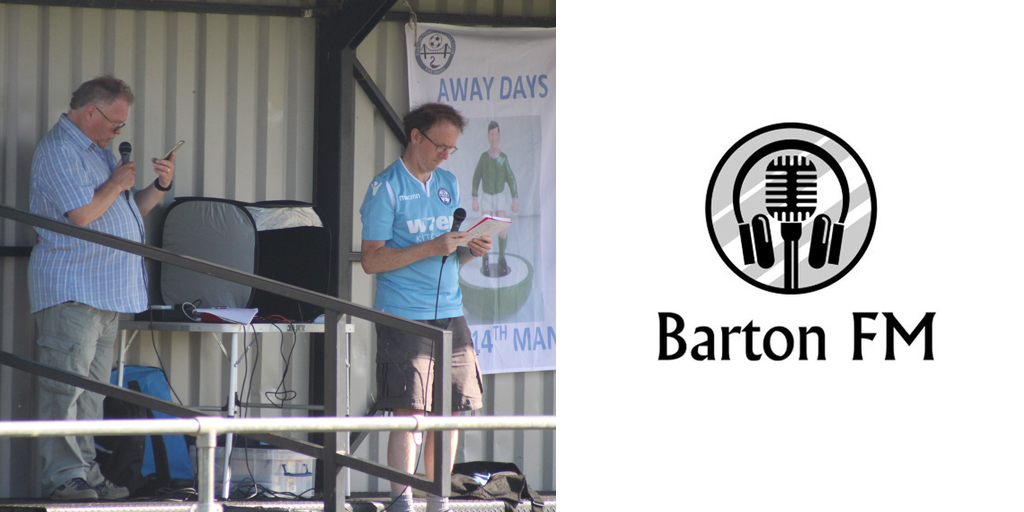 The local radio station came on board towards the end of the 2018/19 season and have consistently brought radio coverage of our games. Last season they even travelled to away games and brought live commentary to fans who were unable to attend games.
Recently they have also introduced a podcast called 'Talking Football', which discusses both the club and the Northern Counties East League in general.
They do an awful lot for the club and we are so thankful for the work that they do in order to spread the word about our club.
You can listen to Barton FM by visiting their website, or find them on Facebook and Twitter.
We thank them for their continued support for the 2020/21 season and look forward to seeing commentators Richard and Phil at our games with us next season when it is safe to do so.
Swans and Barton FM continue partnership