Much improved Swans fall to 4-2 loss at Liversedge
28th September 2020
Liversedge
4-2
Barton Town
Gaughan 45 pen, 61
Fearon 62
Tarangadzo 67
Att: 183
Batty 22
Peat 72 pen
The Swans were edged out by Liversedge at the Clayborn, losing 4-2 in a much improved performance from Wednesday night.
Josh Batty gave the Swans the lead midway through the first half before a Joseph Gaughan penalty on the stroke of half time brought Liversedge level. Three goals in six minutes, from Gaughan, Ollie Fearon and Kevy Tarangadzo put Sedge 4-1 up before a Nathan Peat penalty brought the Swans back into it.
| | |
| --- | --- |
| # | Player |
| 1 | Charlie Dixon |
| 2 | Josh Lacey |
| 3 | Scott Matthews |
| 4 | Josh Baker 🟡 |
| 5 | Taron Hare (c) |
| 6 | Nathan Peat ⚽ |
| 7 | Robbie Start 🔻Eccles 65 |
| 8 | Grant Tait |
| 9 | Luke Anderson |
| 10 | Josh Batty ⚽ |
| 11 | Ben Hinchliffe |
| | |
| 12 | Ryan Caulfield |
| 14 | Josh Eccles 🟡 🔺Start 65 |
| 15 | Craig Disley |
| 16 | Thomas Dixon |
Taron Hare returned to the side but with Matt Plummer, Chaz Fisher, and Noel Burdett all out injured still, the Swans were depleted.
There were a couple of half chances in the opening proceedings but on 15 minutes the Swans almost took the lead. A free kick was laid off to Batty, and his shot was blocked and fell to Hare in a good position. However his shot cannoned off the bar and was cleared.
On 22 minutes the Swans took the lead. After five hours of competitive football without a goal, Batty drilled a shot from around 20 yards out which flew into the bottom corner.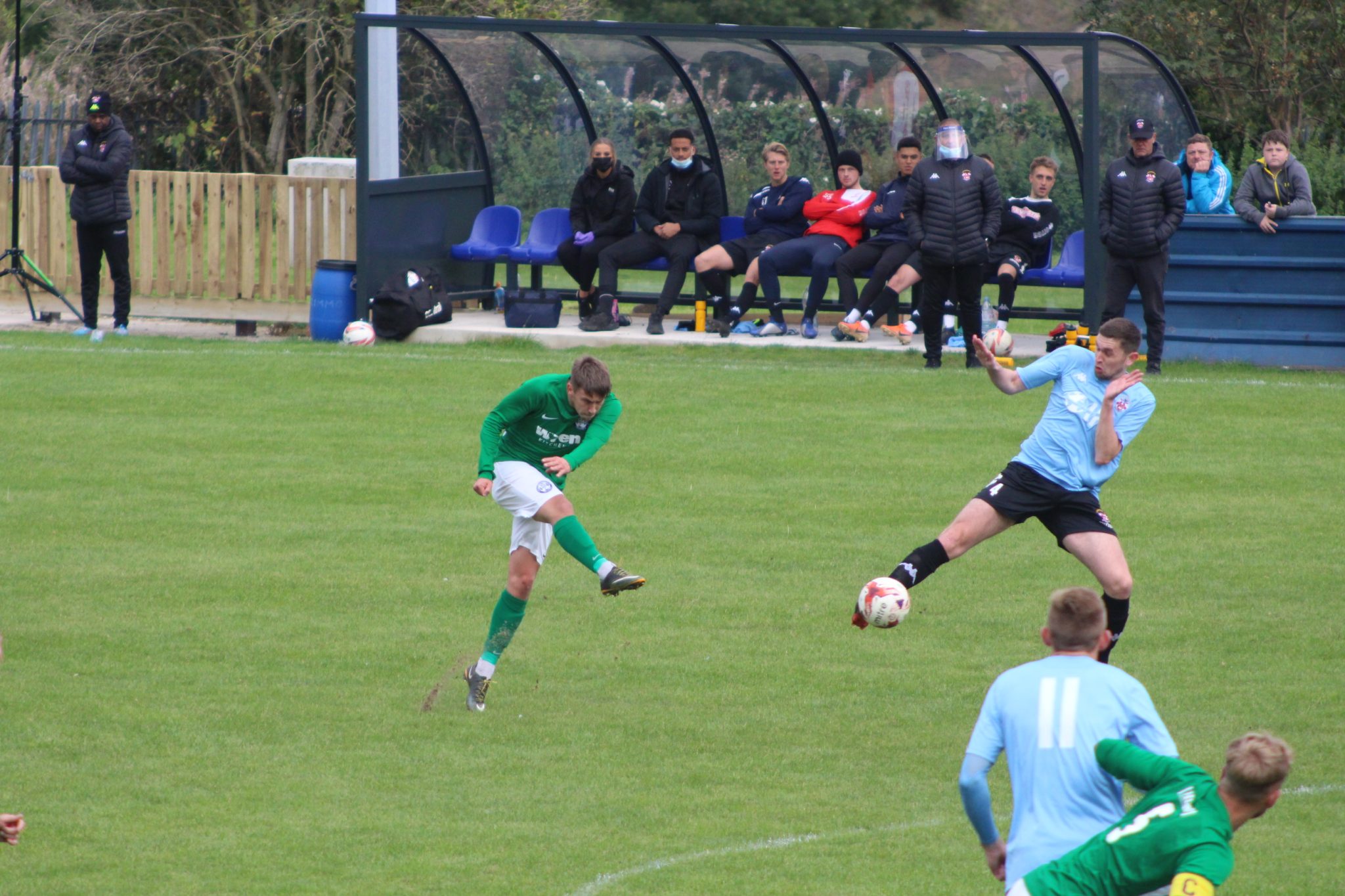 Liversedge enjoyed a spell of pressure towards the end of the half, with Charlie Dixon pulling off some fantastic saves. First from Joe Walton at close range, then a free kick which saw Dixon leap and tip the ball out for a corner.
Then some brilliant teamwork from Dixon, Josh Lacey and Josh Baker saw the ball cleared off the line after some quality defending from Lacey. However Lacey was adjudged to have brought down the Liversedge attacker in the area for a penalty. Gaughan stepped up and slotted it home to equalize on the stroke of half time.
Dixon was called into action after the break as he pulled off another great couple of stops, but on the hour mark there was nothing he could do to stop Sedge taking the lead.
Gaughan received the ball around 25 yards out, and with no one defending him, he struck a venomous shot, which any 'keeper would struggle to save. A magnificent effort.
A minute later however Peat and Dixon had a breakdown in communication and Fearon was on hand to steal the ball and prod it into an open net.
It was four five minutes later as a free kick was deflected and the ball was tapped home by towering centre back Tarangadzo.
On 72 minutes the Swans won a penalty, which Peat fired into the top corner to bring the Swans back into the game, but nothing more than half chances from here.
A much better performance against a strong Liversedge side, but defeat for the injury hit Swans.