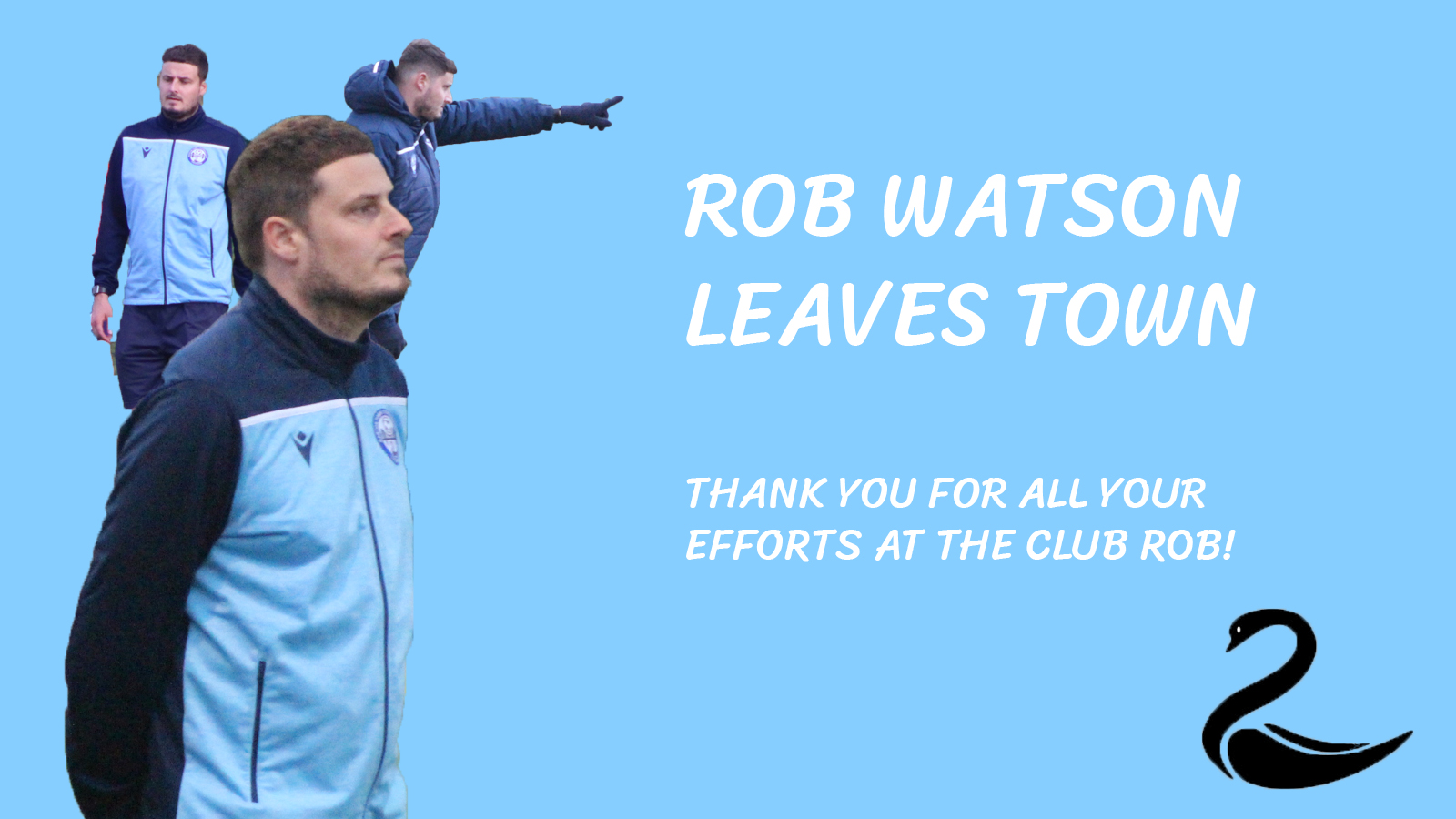 Barton Town have accepted the resignation of first team manager Rob Watson due to increased work commitments with immediate effect.
Having taken on a new role at work, Rob wouldn't be able to commit the time to the club that it deserves. Therefore, he leaves us after just over a year in the job, with the COVID-19 pandemic meaning he only managed 14 competitive games for the club.
Rob joined the club in September 2019 as Craig Denton's assistant, and when Craig left in March 2020 Rob stepped in and took over. He put his squad together and steered the Swans to a 9th place finish in the curtailed NCEL Premier Division season.
Highlights of his tenure in charge include a 3-1 comeback win away at Spalding United in the FA Cup, and another fightback from 2-0 down at home to Staveley Miners Welfare in the pouring rain.
We thank Rob for all his time and effort with the club and wish him all the best in his job and in the future.
The vacant role will be advertised shortly.
Club Statement – Rob Watson