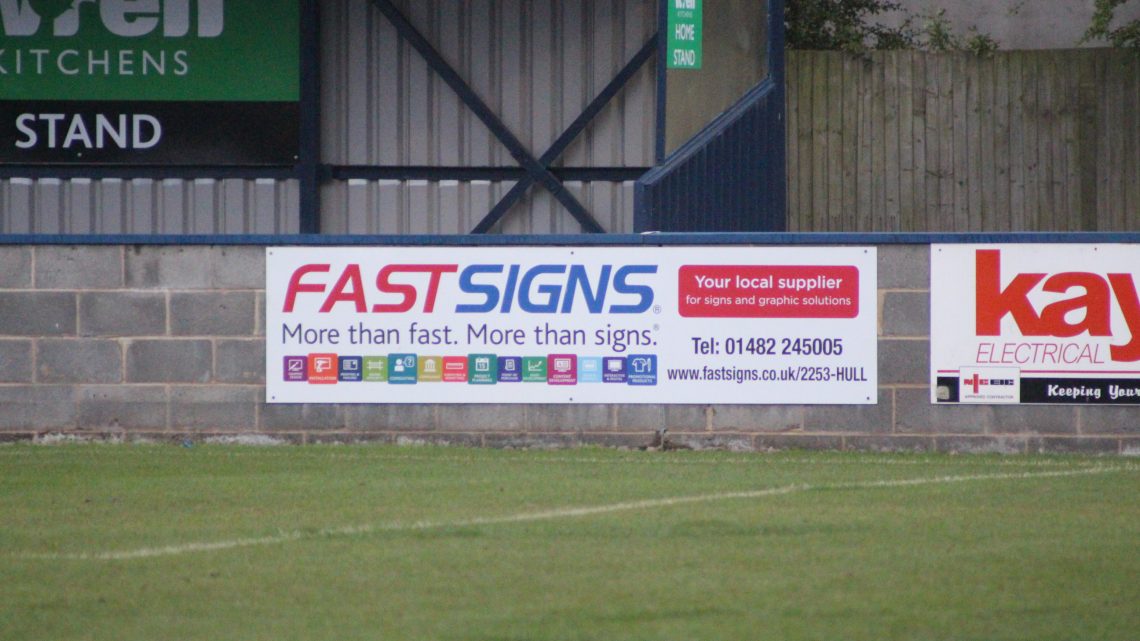 Sponsor Spotlight – Fast Signs
21st October 2021
Our latest Sponsor Spotlight article is dedicated to Fast Signs, who've been with us for a couple of years now.
This is a fantastic national company which has a branch just across the river in Hull. See below more information from Fast Signs' website.
Fast Signs are one of our pitchside board manufacturers and have a board themselves at the Easy Buy Stadium. They always offer a quick and professional service and we are proud to be working with them. We'd also like to thank them for sponsoring the club and helping us with our signage needs.
See below a list of their social media accounts so you can give them a follow.