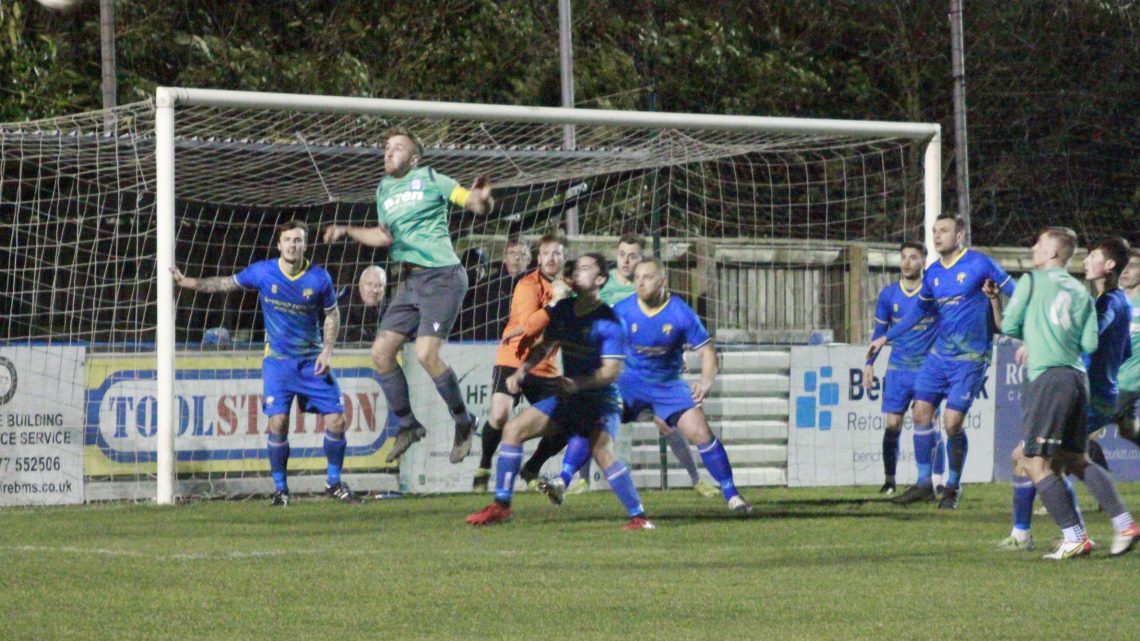 Swans extend unbeaten run at Garforth in windy conditions
2nd February 2022
Garforth Town
0-0
Att: 150
Barton Town
Barton Town secured another point away from home in a goalless draw against high-flying Garforth Town on a windy night.
The wind was strong, making it difficult to play football and meant that any chance of a good game was soon gone. Both sides had half chances to win the game but none were taken.
| | |
| --- | --- |
| # | Player |
| 1 | Mike Emery |
| 2 | Josh Lacey ⭐ |
| 3 | Will Waudby 🟡 |
| 4 | Harrison Coley |
| 5 | Taron Hare (c) 🟡 |
| 6 | Mitchell Levi-Lewis |
| 7 | Tom Waudby |
| 8 | Jamie Goddard |
| 9 | Ben Hinchliffe |
| 10 | Jack Tanser 🟡 🔻Vasalo 90 |
| 11 | Curtis Bateson 🔻Salter 90 |
| | |
| 14 | Kian Salter 🔺Bateson 90 |
| 15 | Scott Matthews |
| 16 | Elliott Vasalo 🔺Tanser 90 |
| 17 | Danny North |
| 18 | Nathan Jarman |
The Swans were playing with the wind behind them in the first half, but couldn't capitalize on the chances. Garforth defended well, and the first chance came when Mitchell Levi-Lewis struck a free kick just over the bar.
The Swans almost took the lead midway through the first half when a corner was headed goalward by Taron Hare. Despite protests from the Swans players that the ball crossed the line, the referee wasn't interested and waved play on.
Curtis Bateson was next to have a chance at goal. Another free kick was won by the Swans but his shot was tipped over by Toby Wells.
Soon after Barton had a golden chance to score as the ball fell in the area with time. But the volley was struck well over to have the score goalless at half time.
As expected Garforth had the advantage of the wind behind them in the second half, but just as the Swans had failed to make anything happen, as did Garforth.
In an almost carbon copy of Bateson's effort. Garforth had a shot drilled at goal which Mike Emery tipped over with a nice save.
The final proceedings saw Garforth throwing everything at the Swans, but the defence was resilient. Barton had rare breaks which acted as a reprieve for the defenders. Barton's best chance came when Jack Tanser received the ball on the edge of the area. Instead of looking for a pass he took a shot, which went just over.
In the dying seconds the Swans broke but the ball went out for a corner. It was swung in and Hare's header went just wide before the referee called for full time in a dull and windy goalless draw in Garforth.
Hear what Swans Manager Nathan Jarman had to say in his post match interview below.