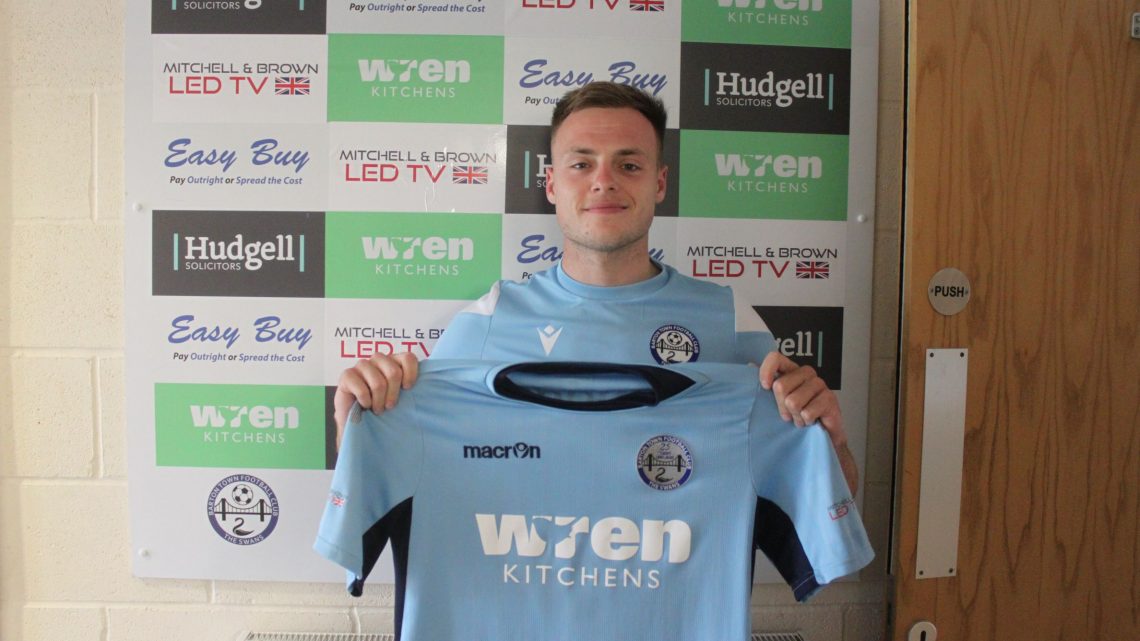 Player Retained – Ben Hinchliffe
1st July 2022
Barton Town are delighted to announce that we have retained the services of Ben Hinchliffe for the 2022/23 season.
The prolific striker scored 25 goals for the Swans last season, and was a vital part of a successful campaign for the club.
Ben joined the club in June 2019 under Dave Ricardo, having just left Hull City. He has since gone on to make 90 appearances for the Swans, scoring 47 goals. He'll be keen to hit the 50 goals mark this season and push up our all-time NCEL goalscorers list.
A hard worker, there's more to Ben's game than just his scoring ability. His hold-up play and vision on the ball are other assets which make him one of the finest strikers at this level.
Welcome back to the club Ben!