The 2019/20 season was cut short by the Coronavirus pandemic, and will be expunged from public record. But that's not to say there wasn't some brilliant games during this run. Below are ten of our best games this season, pick your top three games and see which games will remain in the memory once the new season gets underway.
Game 1 – Retford FC 1-3 Barton Town – Saturday 31st August
Barton headed to NCEL Division One side Retford FC in the 1st Qualifying Round of the FA Vase. Ben Hinchliffe gave the Swans the lead with a neat finish in the first half. Retford equalised in the 71st minute through a Shay Evans-Booth penalty before two great goals from Marc Cooper and Craig Disley sealed the win for Barton.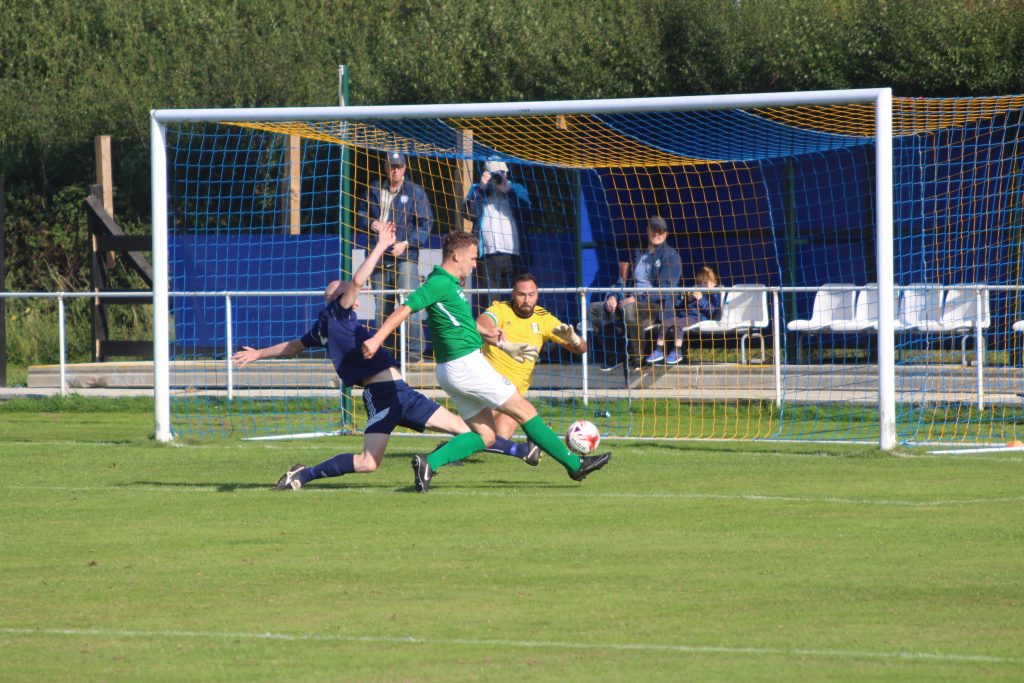 Game 2 – Barton Town 3-0 Silsden – Tuesday 10th September
Barton's only league win under Dave Ricardo last season saw an inspired performance from the Swans at the Easy Buy Stadium. Ben Hinchliffe opened the scoring with a beautiful volley driven low into the bottom corner 16 minutes in. He doubled the lead with his second goal on 68 minutes before a fantastic breakaway goal saw Eddie Rogerson tee up Jamie Goddard for Barton's third in a dominant win.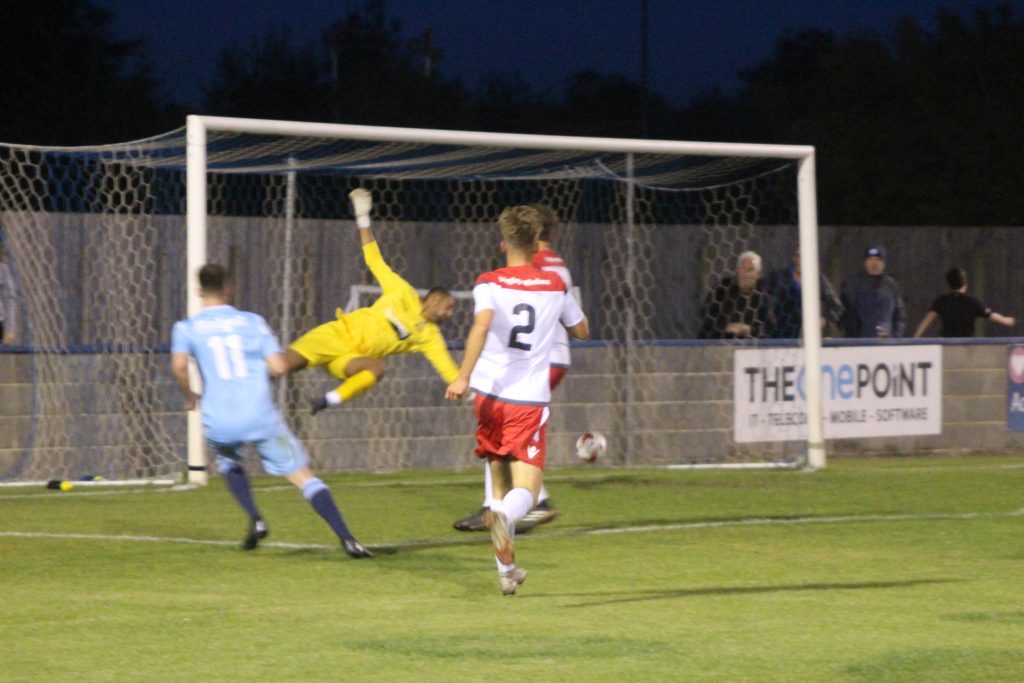 Game 3 – Barton Town 3-0 Albion Sports – Saturday 28th September
James Bennett took charge of this game following Dave Ricardo's dismissal the week before. Tom Waudby was near unplayable in this game, giving Barton the lead with a headed goal on the half hour mark. Eddie Rogerson scored Barton's second with a neat finish from close range, before Waudby capped off his man of the match performance with an audacious lob from outside the area. An incredible performance from the midfielder.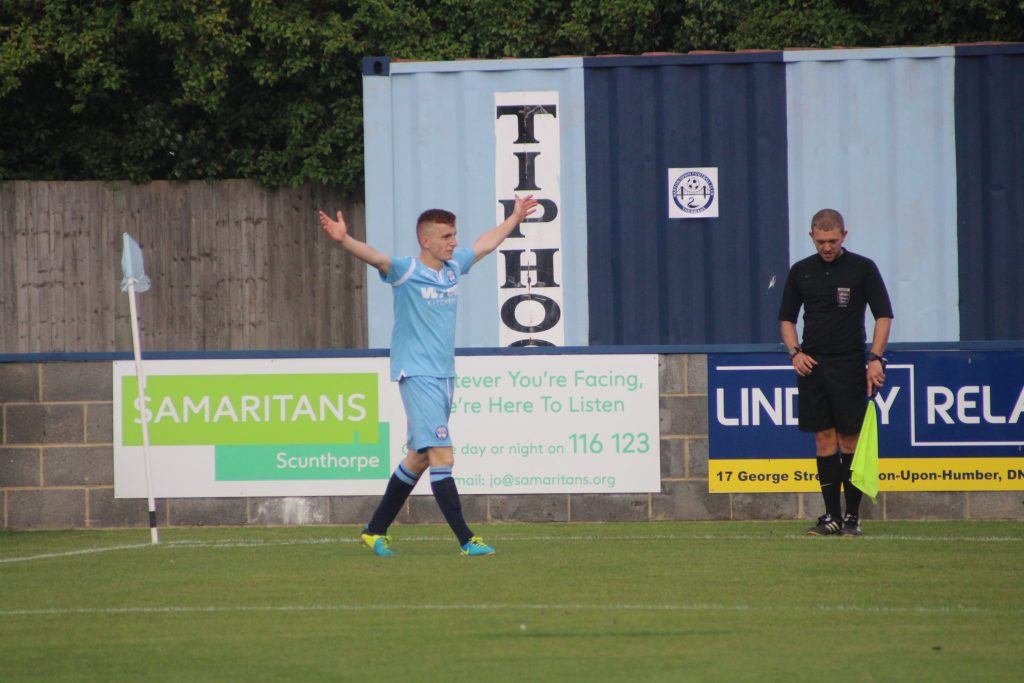 Game 4 – Bottesford Town 3-4 Barton Town – Saturday 19th October
A thrilling game and the first win for the club under Craig Denton. Barton took a two goal lead into half time through goals from Adam Millson and Marc Cooper. Bottesford hit back after the break though and a hat trick from Dan Boulton put them ahead. Waide Fairhurst then equalised for Barton before scoring an amazing lobbed finish with virtually the last kick of the game to seal the win for the Swans.
Game 5 – Skegness Town 3-3 Barton Town – Tuesday 12th November
This Lincolnshire Senior Trophy encounter is memorable for many reasons. Barton travelled to high flying NCEL Division One Skegness with just 11 players. There were no subs for Denton to call on. At half time Barton were 3-0 down after goals from Elliot Broughton, Gary King, and Dan Reid. They looked down and out, but five minutes in Craig Disley curled a magnificent effort in before Ben Hinchliffe's wonder goal brought it back to 3-2. Marc Cooper equalised on 77 minutes to pull off a remarkable comeback. The 11 then won a penalty shootout 4-2 but were removed from the competition for fielding an ineligible player, but still a herculean effort from 11 players.
Game 6 – Barton Town 3-0 AFC Mansfield – Saturday 28th December
A confident performance from the Swans. Jack Richardson gave Barton the lead on 25 minutes before Taron Hare scored a fine goal. He ran from the heart of defence, taking on and beating players, he saw his initial shot saved before volleying in the rebound in a goal any striker would be proud of. Ben Hinchliffe capped off the win with a goal from a remarkably tight angle in a game Barton didn't look like losing.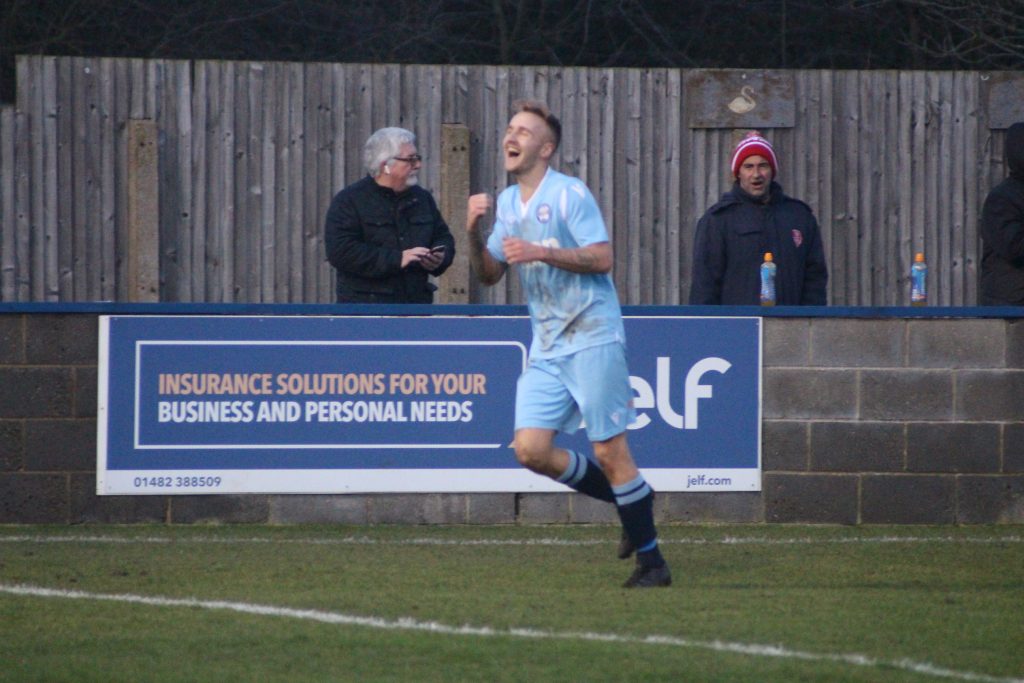 Game 7 – Silsden 0-3 Barton Town – Saturday 11th January
Another comprehensive win for Barton, this time at Silsden in the pouring rain. Jack Richardson gave Barton the lead with a smart goal nine minutes in. Just before half time Noel Burdett's cross was in the back of the net in a goal he says he definitely meant. Danny North put a horror sitter miss earlier in the game out of his mind as he scored the third in a dominant win.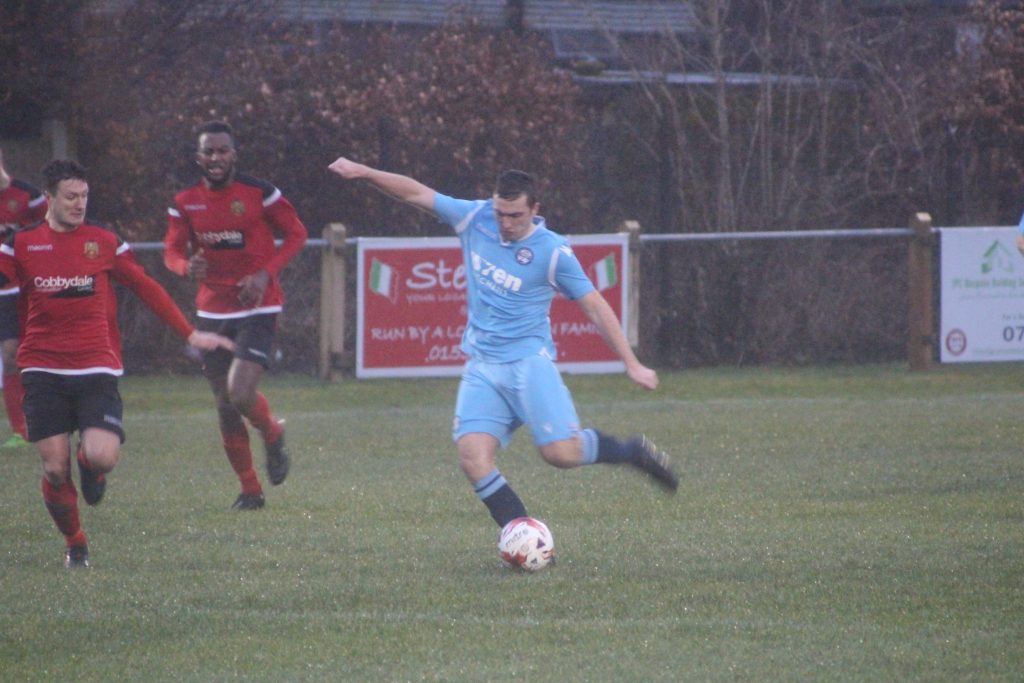 Game 8 – Barton Town 1-0 Staveley Miners Welfare – Saturday 22nd February
League leaders Staveley came to the Easy Buy and many expected them to take a win home with them. It was a windy day in North Lincolnshire as neither side could get into a rhythm. However Barton took the lead just before half time through Matt Plummer. Staveley knocked on the door but couldn't find a way past Barton's resolute defence. It was a big three points and a statement of intent from the Swans.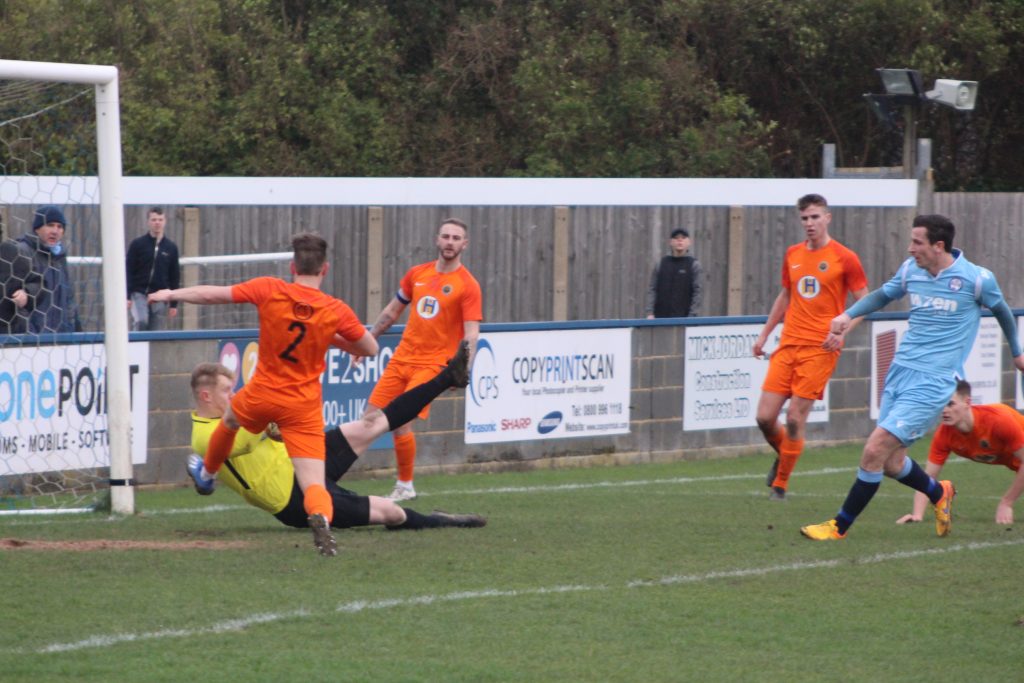 Game 9 – Barton Town 5-0 Bottesford Town – Saturday 7th March
Barton's biggest win of the season against our local neighbours. Danny North was amazing in the first half, scoring twice in 20 minutes before nearly scoring his hat-trick. His second goal worth a mention as he volleyed it across goal in a beautiful finish. Ben Hinchliffe ended a recent goal drought just before half time. Further goals from Callum Walmsley and Nathan Modest sealed a big win for Barton.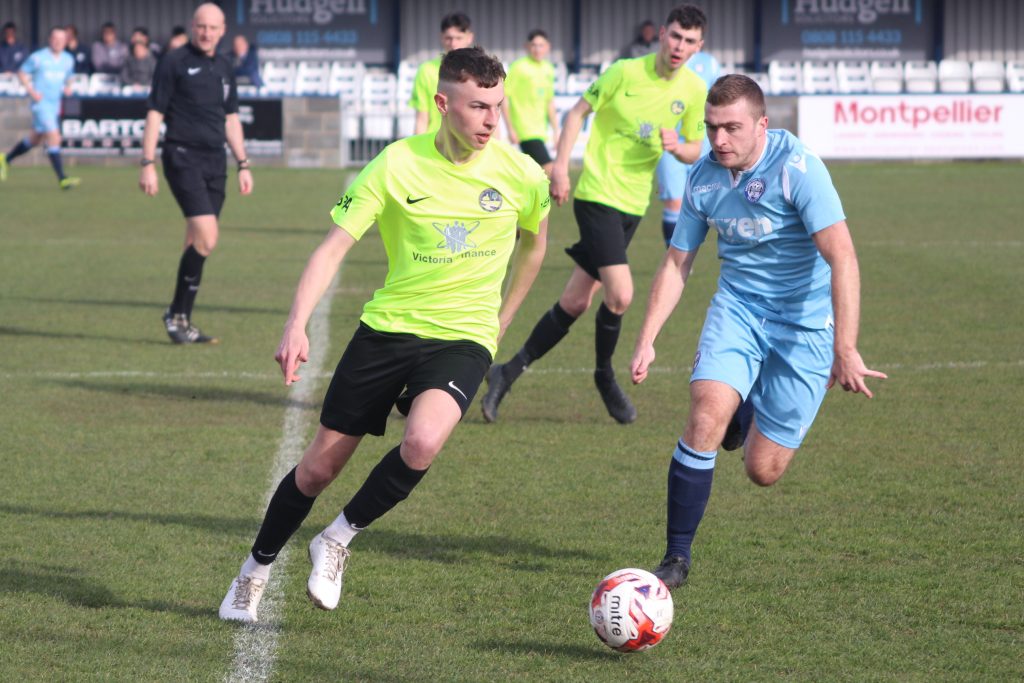 Game 10 – Barton Town 0-0 Penistone Church – Tuesday 10th March
Our last game of the season, we took on promotion chasing Penistone, and had it not been for an inspired performance from Penistone 'keeper Max Dearnley, Barton would have taken another three points off a title chaser. Jack McMenemy had the best chance of the game but his shot and rebound were both saved by Dearnley. Another big point and another statement of intent from the Swans.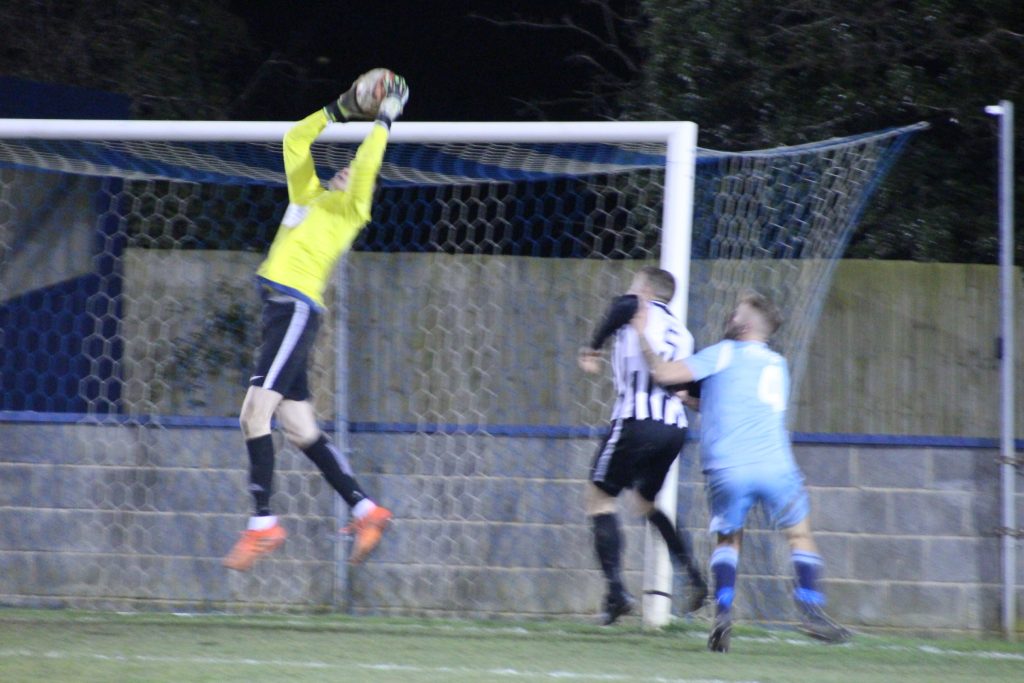 Vote for your choice below by picking your top three games!