Barton Town are pleased that The Money Box have renewed their sponsorship with the Swans for a further two years.
The local company have been a big supporter of the club for the last two years. They are the Reserves tracksuit sponsor, as well as their 3 quarter warm up shirt sponsor. They have a board at the Easy Buy Stadium, A programme advert, a match sponsorship, and are always helping with our charitable ventures. Notably they contributed to our inaugural Aaron Winstanley Memorial Shield last season.
Who are The Money Box?
The Money Box in Barton on Humber is a family business providing  a wide range of services to the local community in Barton, throughout  North Lincolnshire – and East Yorkshire.
You can sell your surplus goods and buy great retail bargains in our Barton shop. Our eBAY store also offers a range of bargains that you can buy on-line and even collect in store.  We also buy gold and offer technical services to fix problems with your electronic items – inlcuding laptops, tablets and mobile phones. Our money services include money transfers by Western Union, foreign currency services and cheques cashed.  We offer a handy lay- by facility if you need to spread the cost of your purchase. We also offer Payzone so that you can top-up your mobile phone, buy international calling cards and buy SIM cards. This facility so allows you to pay your council tax and utility bills.You can also get bus tickets and travel cards, collect your parcels and play the Health Lottery.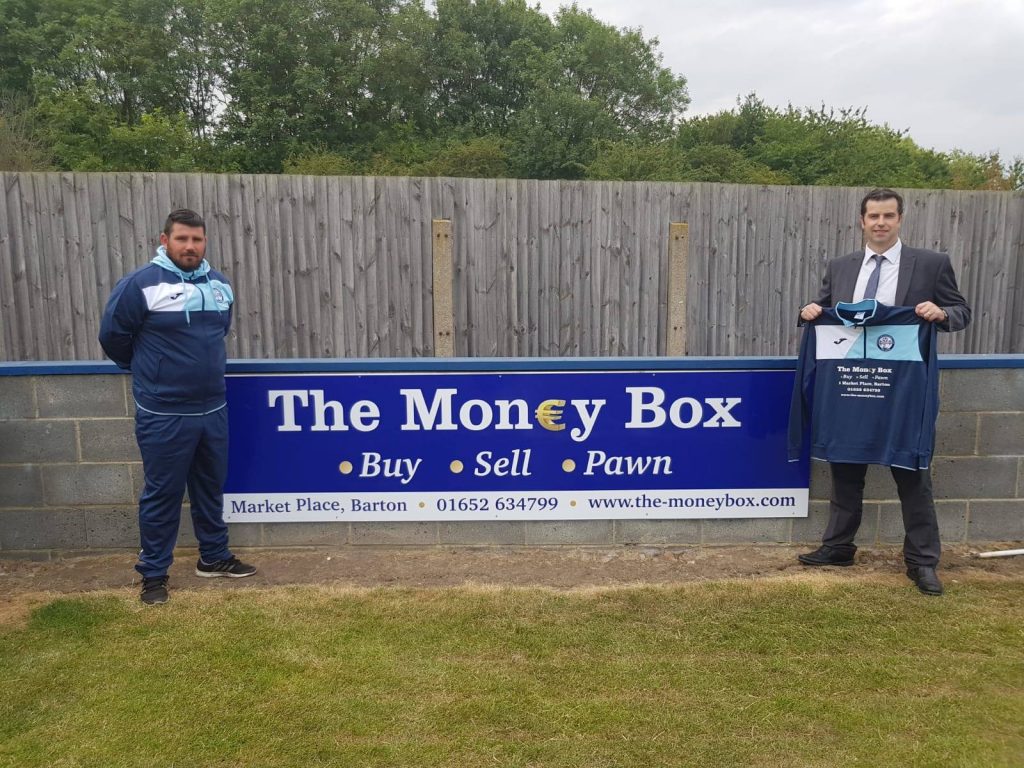 You can contact The Money Box through their website, through Facebook and Twitter, or alternatively give them a call on 01652 634799.
A massive thank you to The Money Box for continuing to support the club, especially in this incredibly difficult time. Their support is much appreciated by everyone at the club.
The Money Box renew Swans sponsorship