Swans Unveil New Management Team
10th May 2021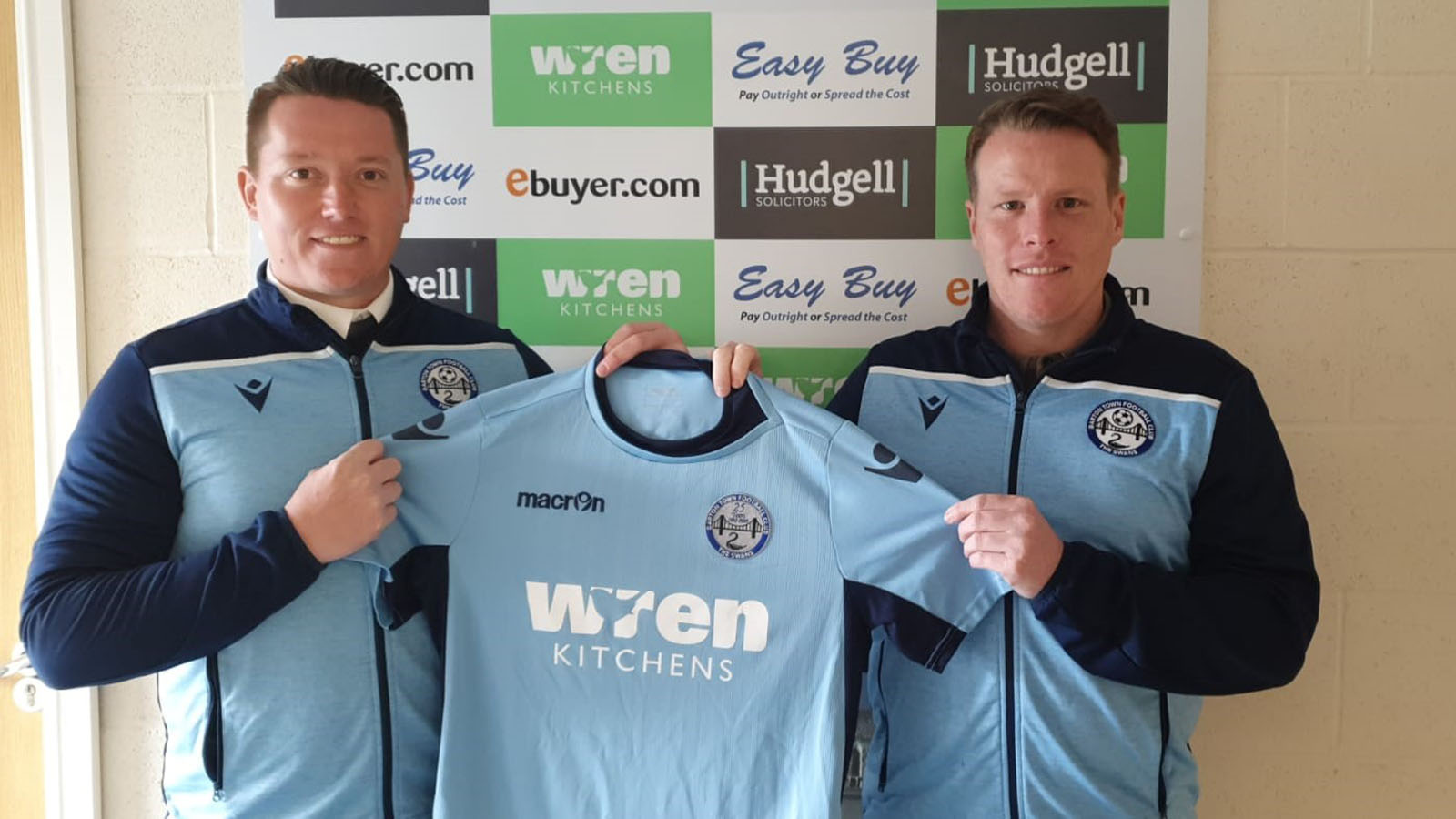 Barton Town are delighted to announce the appointment of Nathan Jarman as our new Manager. The ex-Grimsby Town professional will be joined by Danny North, who comes in as his assistant.
Nathan has years of professional experience behind him, playing for the likes of Barnsley, Chester and most notably Grimsby Town. He spent three years at Gainsborough Trinity, making over 100 appearances while some may remember him from his spell at North Ferriby United, in which he scored 31 goals in 74 games for the Villagers.
His only recent management experience is a caretaker spell at Gainsborough Trinity in 2018, as well as being assistant to Steve Housham at Lincoln United over the 2019-20 season.
Danny is welcomed back to the Easy Buy Stadium after a brief spell with the club under Craig Denton in 2020. He scored five goals in 11 appearances for the Swans and now comes back as Nathan's assistant for the 2021/22 season.
Danny is another ex-professional who played for Grimsby Town. He scored 17 goals in 81 games, but he made his name in Ireland, playing for St Patricks, Sligo Rovers and Shamrock Rovers.
Nathan spoke about his appointment, his relationship with Danny, and his plans for the season ahead.
"I'm delighted to have been appointed as manager after having a few meetings with the Directors and then a few meetings with the Chairman.
"I've known Northy since we were about 20, 21, and we've always had a good relationship, so I think we'll be a good partnership. He'll be involved on the playing side too but not as much.
"In terms of players we want to build on those we currently have at the club. Some were brought in under Dents (Craig Denton) and then Rob (Watson) brought some in. We won't be discarding anyone; we're not telling them they aren't wanted. I'll want to see them in training and get an opinion myself and then go from there really.
"The Chairman and Directors want progression as a club, and I want to win. I want us to win at all costs and win as many as we can. We're going to aim as high as possible. Fans can expect our playing style to mirror my traits as a player. Hard working, aggressive, win at all costs. We'll be well prepared and work on formations and set pieces."
We'd like to wish Nathan and Danny the best of luck for the season ahead and welcome them both to the Easy Buy Stadium.