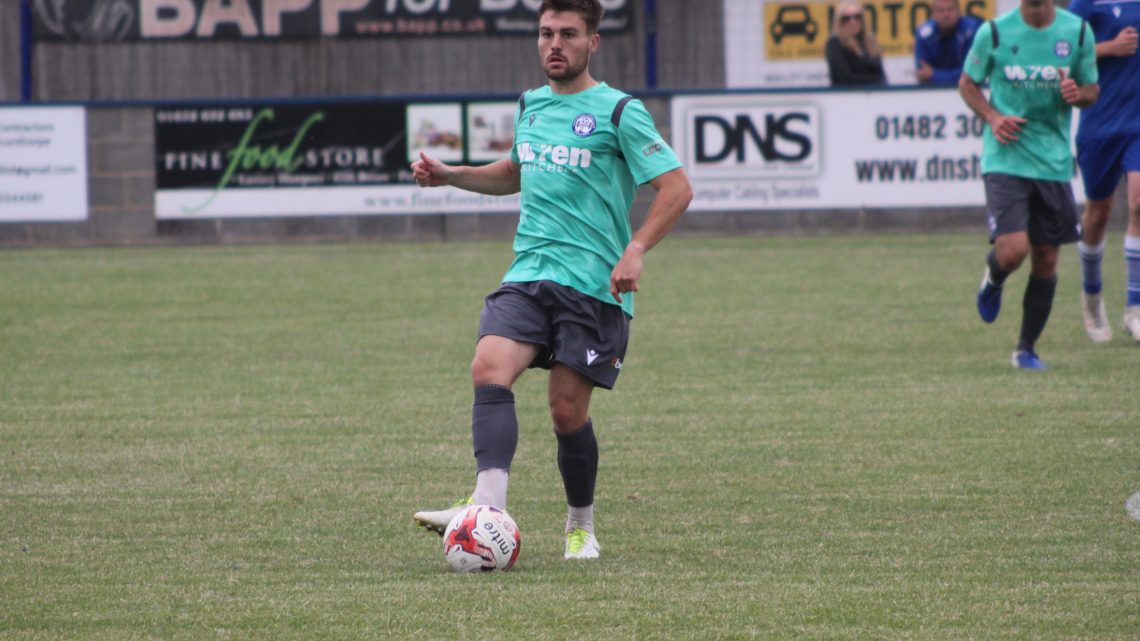 Swans secure strong win over Frickley Athletic
24th July 2021
Barton Town
2-0
Frickley Athletic
Hinchliffe 35
Bateson 71
Att: 140
Barton Town secured a 2-0 win at home against higher-league Frickley Athletic in our final pre-season friendly.
| | |
| --- | --- |
| # | Player |
| 1 | Trialist |
| 2 | Josh Lacey |
| 3 | Scott Matthews |
| 4 | Josh Baker |
| 5 | Taron Hare |
| 6 | Trialist |
| 7 | Noel Burdett |
| 8 | Joe Simpson |
| 9 | Ben Hinchliffe |
| 10 | Harrison Coley |
| 11 | Curtis Bateson |
| 12 | Jamie Goddard |
| 13 | Josh Vickers |
| 14 | Jack Varley |
| 15 | Grant Tait |
| 16 | Trialist |
With the season beginning next Saturday, the Swans cruised to a 2-0 win thanks to a penalty from Ben Hinchliffe and a goal from Curtis Bateson either side of half time.
Ex-Swan Tom Sawyer lined up for the visitors, with the Swans playing in their brand new turquoise away kit, courtesy of Macron.
The half began with both sides attacking each other, but both sets of attack were met by an equally strong set of defenders. Each ball into the area was cleared by both sets of defences.
In the 35th minute Bateson was brought down in the area and the referee pointed to the spot. Hinchliffe was elected to take it and coolly stepped up to send the goalkeeper the wrong way and give the Swans the lead.
By half time it was a tightly contested game, Bateson was stealing the show, skilfully taking the ball past the Frickley defenders, and creating plenty of opportunities for the Swans.
In the second half the Swans started to take control of the game, with Noel Burdett next to have an effort with a strike which was blocked and cleared. Scott Matthews then had a cross which almost ended up in the back of the net, but was parried over by the goalkeeper.
On 71 minutes the win was secured when Bateson went on another mazing run, bursting into the area before cutting inside, and drilling the ball past the keeper with a low shot from his right foot.
Another good win for Nathan Jarman's side, and with preparations now over, all attention turns to our opening league clash with Knaresborough Town on Saturday at the Easy Buy Stadium.