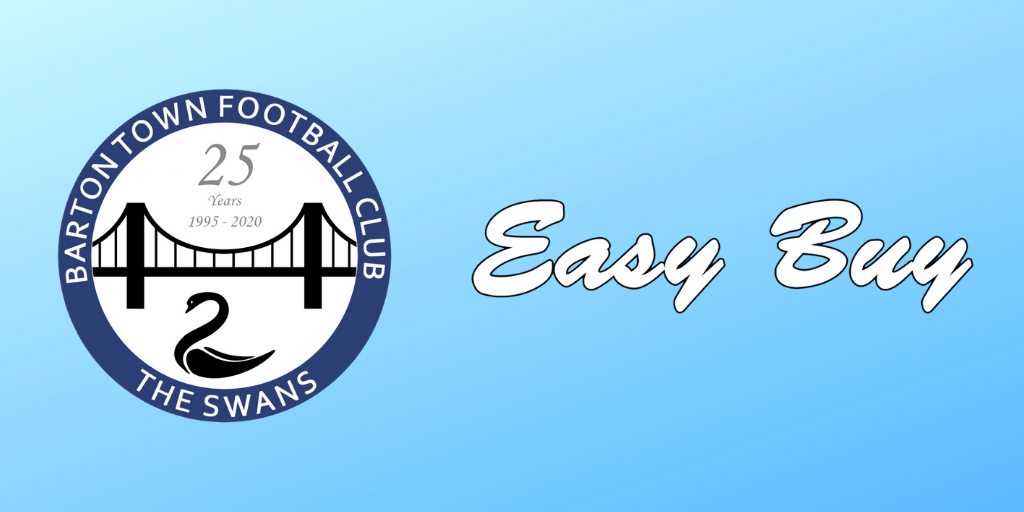 Every year Barton Town like to put on a friendly game for the benefit of a charity, and this year is no different.
To commemorate 25 years since the current Barton Town FC was founded, we are honouring one of our finest ever players in Gareth 'Gaz' Barlow.
Gaz scored over 300 goals for the Swans and is a certified club legend. The charity we will be playing for will be announced in due course.
With this in mind we are looking for a squad of 15-16 players, so if anyone who has played for Barton Town FC with Gaz is interested in playing then please get in contact.
The 'Barton Town Legends' will be taking on a select side from our title sponsor Easy Buy on Sunday 26th July with a kick off time of 2pm at the Easy Buy Stadium.
Can players confirm their availability ASAP by contacting the club through Facebook/Twitter private message or by emailing Aaron@bartontownoldboys.co.uk .
Barton Town Legends Charity game to take place in summer