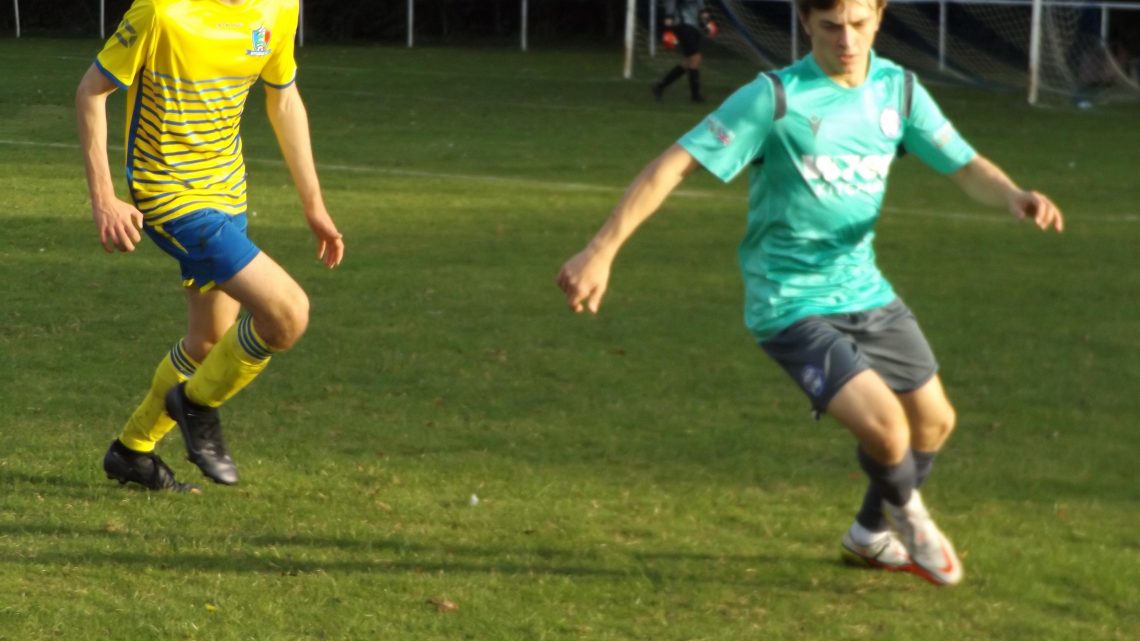 Reserves fightback comes up short at Nettleham
18th October 2021
Nettleham
4-3
Barton Town Reserves
Coulson 18, 27
Higginson 45
Bullivant 56
Chapman 13
Sweeting 64
Page 66
Stefan Wolkowski's first game in temporary charge of the Reserves side ended in a closely fought 4-3 loss at Nettleham.
The Reserves were 4-1 down by the hour, but a spirited fightback almost saw them pull it back to 4-3, and despite piling on the pressure for the last 20 minutes, an equalizer just wasn't forthcoming.
| | |
| --- | --- |
| # | Player |
| 1 | Jack Dunn |
| 2 | Matt Clayton |
| 3 | Leon Burtt |
| 4 | Tad Dixon (c) |
| 5 | Luke Kershaw |
| 6 | Liam Kendall |
| 7 | Chris Rodgers |
| 8 | Cole Page ⚽ |
| 9 | Jacob Sweeting ⚽ |
| 10 | Joel Chapman ⚽ |
| 11 | Jake Forman |
| | |
| 12 | Charlie Wright |
| 13 | Samir Own |
| 14 | Luke Blackburn |
| 15 | Bradley Needham |
The Swans actually took the lead through Joel Chapman's eighth goal in 15 games after just 13 minutes, but were soon pegged back by Jamie Coulson's goal in the 18th minute for the hosts.
The equalizer appeared to galvanise the hosts however, as Coulson added a second after 27 minutes and it was 3-1 on the stroke of half time thanks to Jack Higginson's goal.
Soon after the break Nettleham had a penalty, but it was Jack Dunn who prevailed, saving the shot and keeping it at 3-1.
Nettleham added a fourth through Andrew Bullivant on 56 minutes to seemingly secure the points for the hosts. But Barton began to fight back.
A Bradley Needham corner was swung in and Jacob Sweeting got the last touch to score his first goal for the club since signing from Epworth Town Colts.
Four minutes later and Cole Page had the ball in the back of the net to make it 4-3.
However despite the Swans' best efforts, they couldn't quite get the equalizer and left Nettleham empty handed.
Swans Reserves Manager Stef Wolkowski said:
"Saturday was a very strange game, first 15 minutes amazing, an even stronger last 30 but all of the in between we let ourselves down.
"In no way should we have come away empty handed from a game like that but we did and we want to right the wrongs on Tuesday.
"Like in recent weeks, when we play a solid 90 minute game not many teams can touch us.
"That's now gone and we start again Tuesday and it's one we are all excited for.
"The positivity and focus for Tuesday isn't a worry at all. We are excited to be back home, under the lights for a big cup derby."
The Reserves' next game is at the Easy Buy Stadium in a cup game as they host Brigg Town Development.